Traditional lice removal is difficult, required harmful chemical pesticides and will normally result in a second infestation.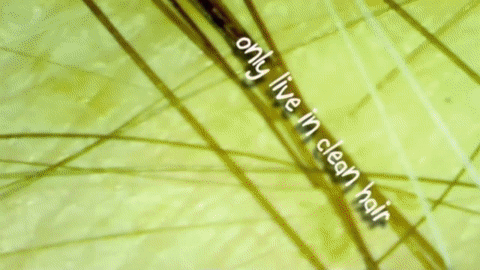 Lice aren't just for children or pets. They can affect anyone at anytime and easily passed onto family and friends and feed by biting into your scalp to drink your blood.
Therefore, why we built this- LicePro™ Head Lice Eliminator which combines 3 powerful technologies to remove and eliminate all parasites and eggs from the hair and scalp. 

BENEFITS
 [ Better Treatment ] - Some plastic combs only remove tweezers but can't remove eggs. Our electric combs have an innovative system that can easily remove hazelnut eggs, fleas and scorpions.
 [ Physical Therapy And No Chemicals ] - This electric tweezers comb provides physical head lice treatment for pets and is very gentle on the scalp. No chemicals, safe and harmless to pets and humans.
 [ Easy To Use ] - Simply use its round stainless steel comb to provide even angle and suction for smooth passage through the scalp and gently lift the tweezers and eggs.
 [ Easy To Clean ] - All tweezers and eggs are captured in a vacuum capture filter. After the treatment is completed, simply remove the trap filter and attach the lid for sanitization. Two capture filters are included for replacement.
SEE WHAT OUR CUSTOMERS SAYING
COMMON QUESTIONS
✅ How often do I have to change filters?
Recommended to use a new filter at least one week. An egg can drop onto garments and therefore transfer to human hair easily which will allow it to hatch, so you'll want to be meticulous with your cleaning and reusing filters defeats the purpose of the treatment. 
Also, always remember to clean the teeth of the comb(s) you have used after each treatment.
✅ I have two daughters who got the lice from school, can they share to use one LicePro™comb?
Do not share any comb, brushes, or towels between infested family members, especially in the treatment period. It will keep your both child from re infestation.
✅ Can this be used for my pets?
It works on fleas as well. For better result, kindly use LicePro™comb from head to tail several times a day. Then dip the comb in a mixture of water and liquid dish detergent to kill the fleas. This will skim off adult fleas and their eggs and ease her itching.
PACKAGE INCLUDES
1 x LicePro™ Automatic Head Lice Eliminator 

2 x Filters Pouches 

1 x User Manual
* Most of our customers likely to buy 2 with Extra 10% OFF.
100% SATISFACTION GUARANTEED OR MONEY BACK
FREE shipping worldwide on all orders. ✈

Risk-free 7 day guarantee 🔒 

24/7/365 ticket and email support. 📧