"Every Outdoor Enthusiast Should Keep At Least One Essential Gear Below In The Backpack"👇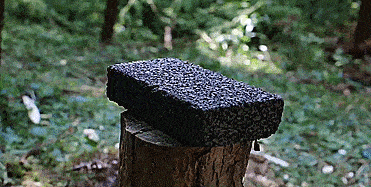 Sturdy, Lightweight, Durable Shovel 
As outdoor enthusiast ourselves, we know just how hard it can be to find good entrenching tools that last. We were always on the lookout for ones that don't take up too much room in your backpack, which are lightweight and easy to carry around.
 3-Way Folding Design 
lt collapses into a portable survival shovel, hiking shovel and camping shovel; a compact E tool for your hiking gear that's not as bulky as other shovels for digging and gardening too. We all know that digging without a shovel is a difficult, tiresome, and even dangerous chore! 😖
 Multi-Tools Functionality For Hiking & Camping Purpose
Our shovel features all the multi tools which able to be adjusted to gain better leverage, such as cut roots, branches, and digging soil. The best folding shovel for light camping trips, which able to work as a hammer, perfect for pounding in the tent stakes.
WHAT CAN THE BRICKSTONE™ MULTI-TOOLS FOLDING SHOVEL DO?
Here's a list of the uses the survival shovel comes with that'll help you survive in the wilderness, or just help with general outdoors usage while hiking, hunting or any backpacking purpose:
Shoveling

Digging

Bracing

Cutting (logs, rope)

Prying

Hammering

Window breaking

Chipping

Fire starting

Loud emergency whistling

Chopping

Camera tripod

Wire clamping

Self-defense weapon

Axing

Hoeing (gardening)

Hooking

Hunting

Peeling

Chiseling

Sawing

Shearing

Entrenching

Bottle/can opening

And more...
It Also Can Be A Fire Starting Rod To Start A Camp Fire! 🏕🔥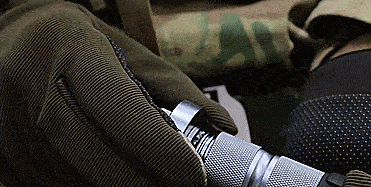 COMMON QUESTIONS
1. Does this fold down to fit the pouch?
Yes it does fold down and dissembles to fit into the carry pouch for keep into your backpack. (fordable & portable)
2. What are good survival tools?
When it comes to a outdoors during hiking or camping , there are top 5 essential survival kits must have: Fire Starting Rod, Tactical Knife, Emergency Whistle, Bow Saw and Compass.
SPECIFICATIONS
Shovel Head: Manganese steel 
Handle: Aluminum alloy 
Tactical Knife: 440 Stainless steel
Size: 26.4 x 6.3 x 5.1 inches / 67 x 16 x 13 cm
Purpose: Camping, Hiking, Survival, Tactical, Emergency, Military, Outdoor etc
PACKAGE INCLUDES
1 x Brickstone™ 23-in-1 Multi-Tools Folding Shovel With Free Pouch
100% SATISFACTION GUARANTEED OR MONEY BACK
FREE shipping worldwide on all orders. ✈

Risk-free 7 day guarantee 🔒 

24/7/365 ticket and email support. 📧